Emma Bloodstone Interaction with Suicide Masteries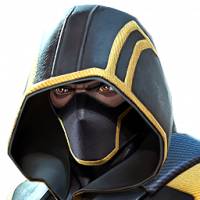 Husky54
Posts: 240
★★
Emma has an ability based on when she bleeds:
This ability activates with suicide masteries. I just fought her in AW, she bled because of masteries, and my R5 Ghost lost most of her HP just because of Suicide Masteries. This is blatantly inconsistent with Cable, his degen debuff that activates with the bleed suicide mastery, and is absolute garbage in the AW game mode.
This is inconsistent with current meta and has no explanation, from what I can tell, from Kabam that she has this ability.