Alliance War Season Rewards for Season 13 have now been distributed. Compensation for individual Wars will be sent later today (Nov 20). You can leave your alliance and still receive the individual Wars Compensation. We are also investigating an issue with Champions stuck in AQ. At the moment Days 1-4 of Honor Rewards have been paid out, Day 5 and full Rewards are still coming!
Dr.Doom's Special Attacks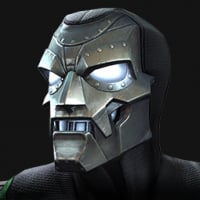 In_Depth98
Posts: 11
★
First off I'm not sure if this is considered a bug so I'm putting it in general discussion.

Alright so when I fight Doctor Doom in UC EQ, whenever he activates his Special 1, it's unblockable regardless if his aura is activated or not. I've read his description and the nodes he's given, nothing says that his special attacks are unblockable without his aura. Therefore I'm losing my fights and wasting units over that. Did I miss something or is it just a bug that's ruining gameplay and progression?