Alliance War Season Rewards for Season 13 have now been distributed. Compensation for individual Wars will be sent later today (Nov 20). You can leave your alliance and still receive the individual Wars Compensation. We are also investigating an issue with Champions stuck in AQ. At the moment Days 1-4 of Honor Rewards have been paid out, Day 5 and full Rewards are still coming!
Hidden end game God tier champs .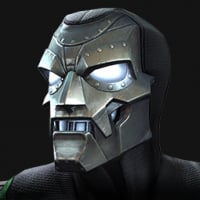 Texas_11
Posts: 149
★
I'm curious to see who is a hidden "god tier " champ, that gets overlooked . This could be due to a very long list of abilities that's not quite understood ; Or just a champ that really is an end game counter and we don't think of.

I personally think Psylocke is way over looked , and her AAR is pretty nice , and can permalock the opponent.

If anyone out there has some non traditional counters let's get the word started.