**Known AQ Bug**
We are aware that some alliances encountered a bug during this last AQ that would not allow them to start maps on certain days. We know this has impacted your rewards.
We have been looking into the cause of the problem and once we have resolved it we will explore how to make things right for the impacted alliances. We will provide any additional communication in
Summoners! The Tiered Unit Offers available during the Summoner Celebration sale are only available until July 4th at 10 AM PT, unlike the Unit Store offers, which are available until July 5th at 10 AM PT. We apologize for any inconvenience or confusion this may cause.
Negative units!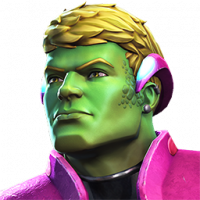 tidusx2jr
Posts: 182
★★
I sent in a ticket 2 days ago about a issue with negative units and have not received any help in resolving this issue! So I logged off the game Saturday afternoon to head to the movies and I had 850 units. After I logged back in after getting home I was somehow negative 3,996 units and there was a message saying negative units are caused by a refund, however I never made any sort of refund for the game. So I received an email saying someone would contact me, but nobody ever did, and now my game went from showing I was negative 3,996 units to now showing I am negative 5,996 units! This is becoming very ridiculous.. I need someone to correct this issue because again, I never did any sort of refund and now I had my 850 units taken away along with the near 200 units I was unable to claim over the last couple of days playing arenas, doing event quests and collecting my daily units card which I purchased for real money! Has anyone else had this problem??
This discussion has been closed.