Ageon bug.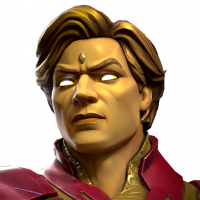 Ghriffin
Posts: 45
★
Hey,

I hate to complain but Ageon has been broken for weeks if not months now.

He is arguably the best champ in the game when he isn't bugged out so I'm a little miffed it seems as though this is a low priority fix.

I say low priority because it has been going on forever and so many players invested all they had in this champ and he is just gimped because of this known bug.

Two questions...........

1. When will he be fixed?

2. What compensation is being ordered to those that have Ageon but haven't been able to use him at capacity for weeks/months.
This discussion has been closed.