Summoners: The Thronebreaker Progression Point has been delayed, and will not launch October 1st, as previously planned. We are aiming to launch it next week and will have more information for you all as soon as possible. We apologize for the delay and thank you for your understanding.
HEY YOU! GHOST OR QUAKE!?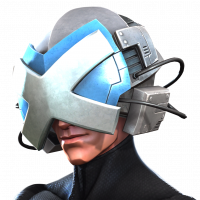 X_Factor_Agent
Posts: 2,606
★★★★★
Take in terms of viability, damage, best synergies (Even for quake, yes there are some that help tremendously), best masteries, and peak levels of skill.
I suggest not calling out specific fights a champion can or cannot do because (well chances are there is a way) it could weigh on to one side of the poll. That being said, give your own clean, unaltered answer.
HEY YOU! GHOST OR QUAKE!?
70 votes