Summoners, we are aware of some issues currently affecting Dungeons, and possibly other parts of the game. We are working to resolve this as soon as possible, and will address the knock ons when we are sure this is all resolved.
New Sunday Arena Please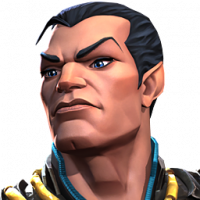 GreekBeek
Posts: 101
★
I think it's safe to say that Crystal Cornucopia and Crystal Splash have lived their day for 95% of the people playing this game now. Would be nice to see some change with the times. Surprised this arena still exists in it's current state.

Higher milestones, gold, more BCs, units, t2a frags, 4 or 5 star shards .... really, we'll take anything over 2 star hero crystals and milestones that are done after 10 rounds.