7* 6* 5*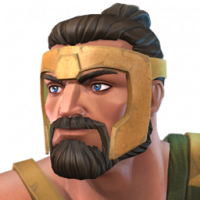 Adman0726
Posts: 44
★
I don't think we should ever consider 7* into this game... Why?
1) If you introduce 7* people will wonder about 8*, 9*, 10*, etc. It becomes a race that is silly and predictable
2) I think it's clear based upon variant 4 that you don't need more stars to have challenging paths or more rewards. The 1*, 2* were some of the hardest paths in Variant 4
3) There is a VERY HEALTHY Balance between 5* sig 200 and unduped r2 6* in the game and it keeps people wondering what they want to rank up - this makes it less predictable and more fun. I do however think 6* awakening gem should be available 1-2x per year (etiher via $ or via quest/act completion), but beyond that the resources required for 6* rank up (and shard availability) are perfect compared to 5*
@Kabam Miike
Please share internally. Thank you!