Which 2 - 5*-Champs to R5?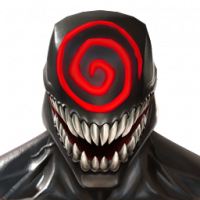 RoOOts
Posts: 234
★★
Hey guys, i think this is a close one between blade/stark spidy or void/KM. so the options are my favourites.

I already have at R5: Ghost/Quake/Hyperion/Domino/Darkhawk/Namor

All of the options are dupped and at R4 already. I dont have Sabertooth for Void, and no GR for Blade. but i do have Dormammu at R4 for blade synergy.

Other champs already at R4, but not preferd by me: Magik/MS/WS/SL/Wasp/Venom. beste 6* I have Hood/Ghulk.

Thanks for sharing your opinion. I really would appreciate your reasoning, too.

Best regards,
Ro00ts
Which 2 - 5*-Champs to R5?
33 votes