Summoners,

The Contest will be down for an unplanned emergency maintenance today at 4:00 PM PDT (11:00 PM UTC). This Maintenance may take as long as 2 hours.

We apologize for the inconvenience. This maintenance is necessary to avoid future disruptions.
Warlock?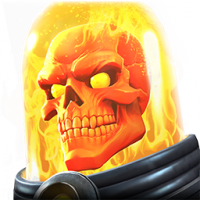 Astounds
Posts: 135
★
Just pulled him tonight from a GMC from the calendar shards, and am trying to figure out what to do. I see some people crying about his bug fix/nerf, but some people saying everything is fine. Just trying to get the general idea if I'm gonna dump everything into r5ing him after his fix or if everyone is just entitled and crying about something that wasnt intended anyway.

P.S. If anyone has any tips on him that would be greatly appreciated.