**Login Issues - Update**
Summoners experiencing error messages during login, we have been manually navigating around the issue for each player; you should be able to log in again!
We will be releasing a hot fix in the next day or two to resolve the issue entirely.
War Victory Crystal Needs an Upgrade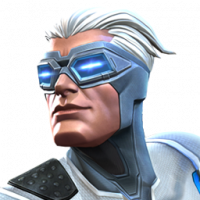 Pocketz4
Posts: 9
★
Name something lamer than the War Victory Crystal...go ahead...I'll wait.

Season rewards aside, getting a 3* arena boost after having used USEFUL boosts, as well as the occasional health potion or revive to win a war, is incredibly anticlimactic and outdated for where the game is at these days.

I'm not asking for a lot, just more items that are comparable to what players use in a war and less of items that have nothing to do with war.

Thoughts?