**Login Issues - Update**
Summoners experiencing error messages during login, we have been manually navigating around the issue for each player; you should be able to log in again!
We will be releasing a hot fix in the next day or two to resolve the issue entirely.
What to do about Rank Up Gems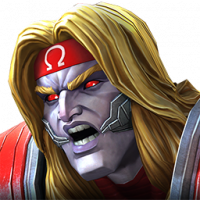 Evangelionlovr
Posts: 452
★★★
Just finished Variant 3 and got my 4TH MYSTIC RANK UP GEM

I Already took GR, Magik, MS, and Hood to R4 with mystic gems (2 were not restricted by year and were done before the variants came out) so soon I'm going to have more gems than there are available champions to use them on. What is Kabam going to do then?