**KNOWN ISSUE**
Some items are displaying erroneous star ratings. This seems to be happening most on items where typically there are no star ratings. We have found the cause for the issue and it will be resolved, targeting mid-late next week.
Human torch rebalance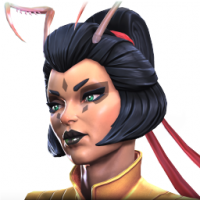 Destroy4589
Posts: 261
★★★
According to rebalance information provided, we were supposed to be able to raise his temperature from 0-20 within a parry. I have tried this several times and it doesnt work. I have parry and stupefy maxed out.