Summoners, we are aware of some issues currently affecting Dungeons, and possibly other parts of the game. We are working to resolve this as soon as possible, and will address the knock ons when we are sure this is all resolved.
Is effort worthy for rewards??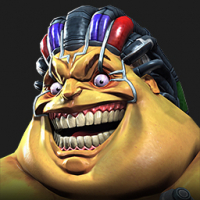 SparrowNitt
Posts: 13
★
Hi all,
It is off topic sorry for that.
I completed all solo objectives except these two and side event 100% explored each difficulty.
Now if I have to complete solo objectives at least i have to play 69*3 fight to defeat deadpool 69 times and also it's complicated synergy. So least number of fights is 207.
BUT in reward what will I get is 2000 Shattered heart crystal shards which most likely will be 3* champ.
So what's your call summoners should I waste time on this?