Community Discussion: Friends within The Contest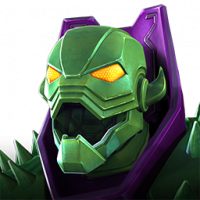 Kabam Vydious
Posts: 3,588
Administrator ›
Greetings, Summoners!
Valentine's has come and gone, but the Battlerealm is still blooming with love in the air. During this time we're reminded of the bonds that are formed throughout our stories and others. However, our Champions aren't the only ones forming ties within this Contest. Conversations have been passed around since the start about Summoners making friends within their Alliances or even through Global Chat (yes, even Global). We've also seen friendships formed right here on our forums and we want to know more!
I've actually gotten to know more about some of the people I work with by playing The Contest together. Alliances, Dungeons, or just conversations about what to do next! If it wasn't for the Battlerealm, I may not know some of these folks as well as I do now.
Tell us about the friends you've made in The Contest, new and old! We want to hear
your
story.