**Login Issues - Update**
Summoners experiencing error messages during login, we have been manually navigating around the issue for each player; you should be able to log in again!
We will be releasing a hot fix in the next day or two to resolve the issue entirely.
Mr Fantastic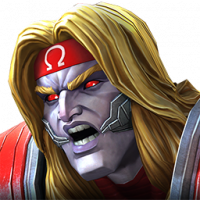 Evangelionlovr
Posts: 452
★★★
Just got him. He was released while I was taking a break from the game. I read his spotlight but it's pretty confusing and hard to visualize without seeing the numbers. Anyone who has him got some videos showcasing his abilities/usefullness? Also anyone who's willing to share their thoughts on him please feel free.