Get a Free 3-6 Star Baron Zemo this Week!
Log in to the Summoner's Market at
https://store.playcontestofchampions.com/
and claim the Baron Zemo Selector between 10am PT November 24 and 10am PT on December 1st.
Proven and Below: 3-Star
Conqueror/Uncollected: 4-Star
Cavalier/Thronebreaker: 5-Star
Paragon/Valiant: 6-Star
You can only claim this Baron Zemo one time. The Baron Zemo is delivered as a selector, claiming it will require you to choose your rarity immediately. If you plan to change your Progression level during the Cyber Week event, we suggest you wait until you have made that change before claiming this selector.
Due to issue with the "Not Another Anime Reference" Solo Event, we will be disabling the event for the time being. We will return the event at a future date when the issues have been resolved. We apologize for the inconvenience.
War Season Grand Finals?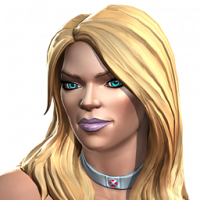 FactorQ
Posts: 110
★
Master rank 1 war alliance here. Based on the adjusted war leaderboard that Kabam Miike posted yesterday, rank 2 in alliance war seasons is only 80k behind us in season points. Seeing as we are undefeated thus far, and a tier 1 war victory is worth 400k season points, that must mean rank 2 alliance is also undefeated, otherwise they would be more than 400k points behind.

Only two wars left in season, is the matchmaking algorithm planning on matching us or not? Because it would be pretty lame if the final rankings has two undefeated alliances at the top who were fortunate enough to never match each other.