Summoners: The Thronebreaker Progression Point has been delayed, and will not launch October 1st, as previously planned. We are aiming to launch it next week and will have more information for you all as soon as possible. We apologize for the delay and thank you for your understanding.
Corvus or Aarkus to R4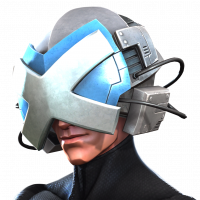 X_Factor_Agent
Posts: 2,606
★★★★★
It's with a gem btw
I have a few choices, but I've narrowed it down to these 2.
I already have CMM at R5, along with Proxima, Venom at R4. Then a ton at R3, but are mostly outdated or for synergies in my roster.