Treating same situation differently for different players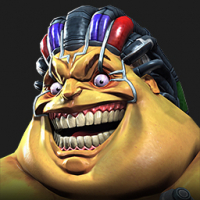 End4life
Posts: 1
★
Recently had an issue where i clicked the wrong champion on a nexus 6* crystal. I filed a ticket to try and have them swapped. Kabam told me they couldn't. I responded if they didn't want to that's fine but that they absolutely could. They then responded well yes we can but we won't, be more careful. Coincidentally, an alliance member in my alliance had the same thing happen and they swapped his champions no questions asked. Is this other people's experience/is this fair?

Doesn't seem right they would do it for one summoner but not another. I filed the ticket within 10 minutes of the mistake.
This discussion has been closed.