Due to issue with the "Not Another Anime Reference" Solo Event, we will be disabling the event for the time being. We will return the event at a future date when the issues have been resolved. We apologize for the inconvenience.
**BANQUET EVENT PSA**
To fully participate in the upcoming Banquet's Alliance Event you will need to be in your alliance for 14 days prior to the event's start date on December 20th. That means, stay in your alliance from December 6th onwards to enjoy all there is to offer in the Banquet event.
Which should be my first r5?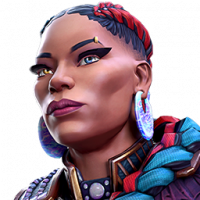 AnTi_NooB
Posts: 12
★
I completed cavalier and looking to finish exploring 5.1,5.2,5.3. Completed variant 4 and other variants are a target. Specially variant 3. My main team is all r4: CAPIW duped, Sentinel duped, sunspot unduped, corvus unduped and a 6 star r1 gamora.
After finishing act 5 ill have enough t5b for a second r5 as well but just enough t2a at the end of month.
Got a ghost sitting at r3 right now but not enough t2a to r4 her(saving those for 2 r5)
Which should be my first r5?
10 votes