Earlier today, there was an issue where Summoners that logged on shortly after the Login Calendar switched over for the day didn't receive the Cosmic Ghost Rider login crystal. We've fixed the issue for players receiving the crystal now but will have to collect data and send out the crystal to all players that didn't receive it next week. We apologize for this inconvenience and look forward to making it right for you all.
Game crashing. Please help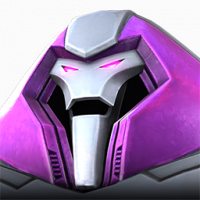 LLStash
Posts: 132
★
I play on an iPhone 7. I'm facing an issue where the game just crashes in between a fight. I'm back on the home screen of my phone and when I open the game again I've either lost the fight or I get a chance to play it again. But in war it counts as a death. I tried deleting and downloading again. Still happening. Any advice as to what I should do?
This discussion has been closed.