Summoners, due to a technical issue, this week's series of Alliance Quests will be cancelled at 4pm PT. There will not be any Rewards for this series. The next series of Alliance Quests will start on April 18 at 12pm PT. We will be assessing the impact on Alliances and compensating accordingly, as well as returning Alliance Tickets.
L3 Visual Bug - unresolved for over 1.5 years

MikeHock
Posts: 2,132
★★★★
Ran through the abyss of legends in the last few days and continued to see this annoying yellow dot after launching an L3 at various times. This is not a new problem. I first posted about it late 2018 and again last year and even though it was acknowledged, it still has not been fixed and any attempts to ask for an update have been ignored.
One other thing, maybe don't ghost valid bug threads that are unresolved. This seems to be a common practice nowadays and it gives the impression that the issue is being swept under the rug.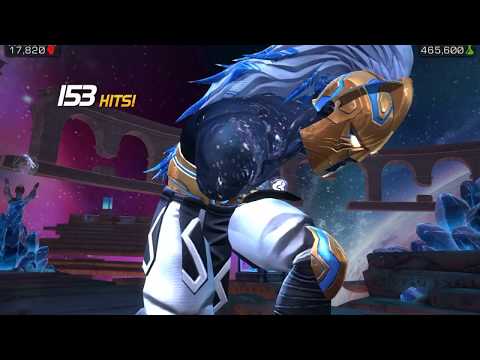 October 2018 thread:
https://forums.playcontestofchampions.com/en/discussion/100549/l3-visual-bug#latest
April 2019 thread that is now ghosted:
https://forums.playcontestofchampions.com/en/discussion/135023/labyrinth-of-legends-l3-visual-bug#latest