Due to an issue with Alliance War Defense Tactic, we will be ending this Alliance War Season effective immediately. This current War will not count towards your Alliance War Season Score. War Season eligibility rewards will be reduced to 2 Wars in the Season.

We understand that this is not a perfect solution, but without the ability to remove or freeze the War Rating quick enough, the rest of our Alliance War season would be compromised.

This war will remain active, and in-game, you will still see the season until tomorrow. After we end the season tomorrow, we will be taking some time to collect data and remove the changes to the Alliance War Season score. Once that is complete, we will be able to send out Alliance War Season rewards.

We apologize for the inconvenience.
Decided to do act6 100 with all that going one in the world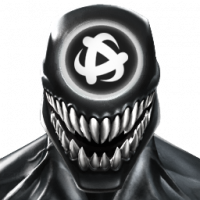 Gamer
Posts: 8,316
★★★★★
Not the best but no complaints for the nexus 6 star it safe me a headache. But tier5 c tech waste of time for now same for the AQ But love the grandmaster figth it really is skil basice I'm just don't hav the mind to do it in revser controls so had to chess it with me sinster.