We are currently experiencing an issue causing a delay in delivery of Summoner Advancement, the Alliance Quest event, and other 3-Day X-Men use event. We are working to resolve this, but it will likely take a few days. We will ensure that these rewards are delivered to affected Alliances. Please do not change Alliances until your rewards are delivered.
I have never pulled a 4 star out of a crystal.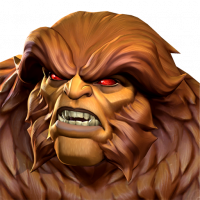 DrPandah
Posts: 1
★
I started playing since 2016, I never ever pulled a 4 star out of any crystal that isn't guaranteed. I recently nuked my old account and made a new one where I grind my heart out and still don't pull anything. It's honestly tiring seeing people login and pull 4star god tiers from their first or second premiums. I wonder if anyone else has this situation like me.