More clarity in character descriptions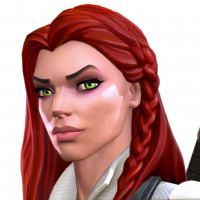 Fieldyyy
Posts: 5
★
So many things are not clear based on descriptions. First, what is the order of operations with respect to various abilities, synergies, masteries, boosts, nodes, etc. for example, Cap Infinity War should be able to nullify unstoppable, but that doesn't apply when defender is on a mighty charge node. These sorts of mechanics should be clearer so people don't have to go through an entire quest just to discover that their strategy for the boss doesn't work.

Additionally, how much does each hit on gwenpool's combo-meter decrease opponents ability accuracy. Human torch's description says when he is at 10 charges he can't miss, but he can still be evaded. I'm pretty sure when someone evades a hit the person throwing the hit misses. There are many other instances where a description is unclear or misleading.

Moreover, it is not always clear when a buff/debuff is passive and when that effect can be impacted by things like stagger or nullify, or when they count towards having or activating a buff/debugging when on a node where that matters.

Some additional clarity on how these things all work would be appreciated.