Act 6 changes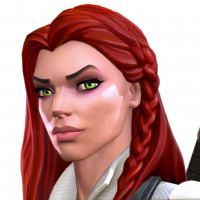 Braav0
Posts: 1
★
Change the niche fights

I realise that through your announcements that there are changes coming which is great and that act 6 is being looked at. However, there is no mention to how niche some particular fights are. For me, 6.2 mr sinister is one of the most bogus situations in the game. It is not that I have difficulty with the fight but I am unable to physically get past it without certain champs. My roster is very large but because I do not have specific champs I am stuck unless I spend a tonne of units. I have 13 maxed out 5 stars and 3 r2 six stars but I do not any any of the combinations to beat that fight.

I have got a 5 star Angela, no hiemdal. So that is the majority of options out the window. I have warlock but no vision (not paying for that trash) or ultron. No hyperion. No captain marvel and no medusa. And trust me I have looked up every other option possible and there is nothing. Also, no she hulk or kamala Khan. That's less than 10 champs out of a game of over 150. All of my alliance have complete act 6 and I am being held back not by lack of skill but by RNG not going my way. I realise that this is a personal vent and many others have no problem here but there will be other people like me who are frustrated by this roadblock held up by a pay wall.

This fight does not need to be changed but at least allow 4 stars and below to be brought into act 6. Why were they banned in the first place? I doubt many players are taking the hard fights or any fight for that matter with their OP 4 stars over 5 and 6 star champs.

My thoughts also apply to other parts of act 6 in which certain lines can only be taken by a small handful of champs. I would love to go into detail on these other lines but I cannot get that far currently.

Any thoughts?