Next Goal: Act 6 Exploration vs Abyss completion vs Variant 1 Exploration vs LOL completion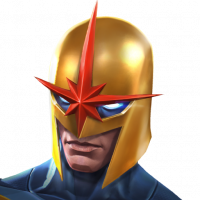 altavista
Posts: 266
★★
Just managed to complete Act 6.4. Required numerous revives, health potions, and units for the Grandmaster so my inventory is barren right now. As I work to rebuild my stash, what should my next focus be?

The things that seem to me as next steps I could try to attempt would be:
- Act 6 stuff (6.1 exploration, 6.2 exploration, 6.3 exploration, 6.4 exploration)
- Abyss initial completion
- Variant 1 exploration
- LOL completion.

Abyss and LOL seem like long slogs requiring long play sessions.
Variant 1 and Act 6 exploration seems like having to deal with annoying node/champion combinations.

What is the next best thing for me to focus on, based on difficulty and rewards? I feel like Abyss initial completion has the most enticing rewards out of all the options, but I do not have an Aegon nor many of the 'horsemen'.