UPDATE: A new Hotfix (v32.2.3) is now being released to address this issue. Please keep an eye on your App Store for this update to address the below issue.
We are currently experiencing an Error when Summoners view a Champion's Synergies while in the Champion Selection screen in Arenas and Duels. We are aware of this issue and are working on a Hotfix to address it. In the meantime, please avoid using the synergy menu to prevent this error and crash. We apologize for this inconvenience. Updates will be posted here:
https://forums.playcontestofchampions.com/en/discussion/293506/error-when-looking-at-synergies-from-champion-selection-screen
Why do randomizers have absolutely zero value? Can't sell. No item use.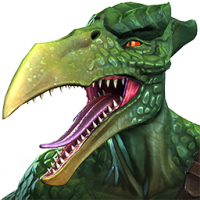 crogs
Posts: 630
★★★
Doesn't make sense. They're an item but don't count towards item use. Can't binge use them for no reason like XP Boosts and such. Can't sell them. Why not? They have an extremely short stash life but there is zero incentive to use them if you don't need them. Just dumb. But I guess that's just one of the many things on the giant laundry list of dumb things in the game.