Diary Aftermath: Who fits which category?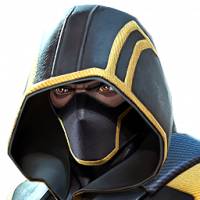 Shadowstrike
Posts: 152
★
So one of the biggest surprises for me was the strike team being established to help bring older champs into the current meta. So going off of their descriptions and categories, which champ do you feel belongs in which category?

The idea is twofold as we can offer some possible suggestions to the Strike Team and see where we the community feel about the champs and gauge on how much work needs to be done to their respective kits.

As a reminder their criteria is as follows:

"We've carved out a strike-team who will focus entirely on Champion Tune-Ups. What this means in English is that we're going through the whole roster, and we're putting all the Champs into 4 categories: 

Balanced – Champions that are "Good Enough for Now", or better.

Tune-Up – No ability changes just tuning up numbers (Torch or Sentry)

Update – Numbers and Minor Ability Changes but largely the same kit (a la Red Hulk, or Carnage)

Overhaul – Whole new kit time. (Think Hulkbuster or Colossus)"

Please feel free to include a suggestion of what improvements could be added, if any.