Hela better then them all?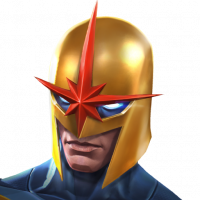 Lunae
Posts: 371
★★★
Crazy right, but with a simple rework could Hela be better then them all? Better then Starlord, Aegon, Ghost, Proxima, Invisible Woman, Winter Soldier (Killmonger synergy), Guilly 2099?
If she had some sort of indestructible buff (stayed active until she got hit then would go on cooldown) or even great immunities and her heavy intercept style could be mastered by players the way Quakes style is would she be up there? What would be needed, what would it take? I think looking at Hela could offer a great insight into what exactly makes a champion "beyond god tier".
Anyway heres the vid that set this idea off for me.