Summoners, the Necrosword Crystals (the crystals in the Knull Cavalier Preview Bundle) currently have a higher than intended drop rate of 6-Star Champions.

We will be leaving the crystals as is for the time being, but will be correcting the drop rates before Knull receives his official release on October 28th. To ensure that this does not affect anybody that purchased this preview bundle, we will be auto-opening these crystals before that date, but this means you will not see what you received. To avoid any confusion, please open your crystals yourself ASAP.
Aw high rating "dead" aliances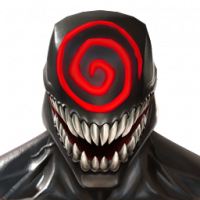 Aegor
Posts: 14
★
If you look at top 100 war rating aliances, you should see like half of them Are empty or jíst simply not doing aw's any more. Easy solution that come in mind Is that every war they skip to counts as loss And they lose some amount of war rating.
I think that this Is the problem that needs to ne fixed eventually.