Earlier today, there was an issue where Summoners that logged on shortly after the Login Calendar switched over for the day didn't receive the Cosmic Ghost Rider login crystal. We've fixed the issue for players receiving the crystal now but will have to collect data and send out the crystal to all players that didn't receive it next week. We apologize for this inconvenience and look forward to making it right for you all.
Finally got this done

solopolo
Posts: 546
★★★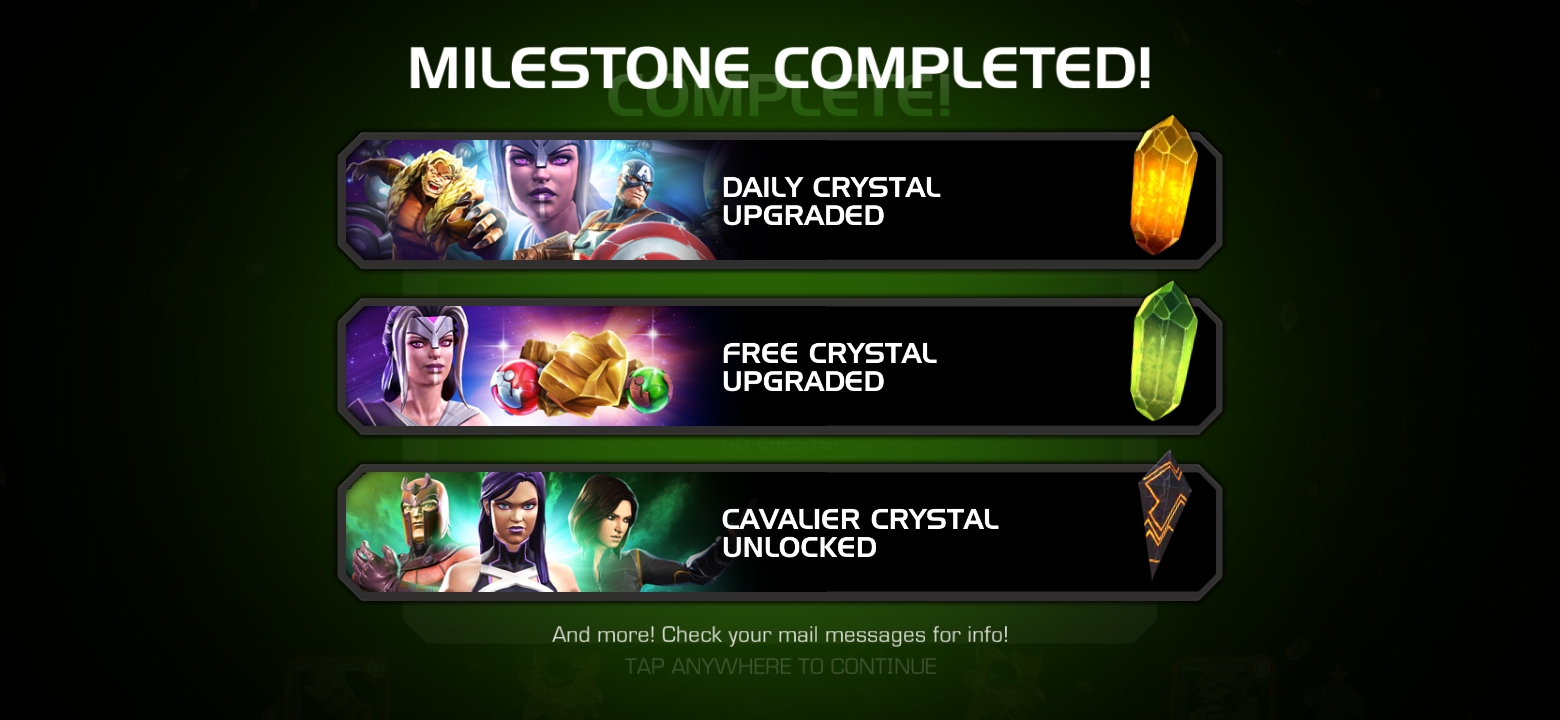 About half a year of waiting for a crossbones counter, finally pulled iceman and ranked him up instantly, and ran through 6.1
Main champs I used to run through it: Voodoo, Starky, Stealth, Archangel, Hyperion, Electro (saved me a ton vs 6.1.2 EMP ultron), Iceman.
1500ish units spent in total. Most of it was in the first 2 quests though, about 800 spent on sabertooth, biohazard sentinel and Ultron. Took out crossbones in 3 fights, 200ish units on 6.1.6 sentinel with hype. Overall was a lot easier than I expected it to be, after I got use to the difficulty jump most of it was a breeze.
Now on to variants.