Summoners, the Necrosword Crystals (the crystals in the Knull Cavalier Preview Bundle) currently have a higher than intended drop rate of 6-Star Champions.

We will be leaving the crystals as is for the time being, but will be correcting the drop rates before Knull receives his official release on October 28th. To ensure that this does not affect anybody that purchased this preview bundle, we will be auto-opening these crystals before that date, but this means you will not see what you received. To avoid any confusion, please open your crystals yourself ASAP.
Finally got this done

solopolo
Posts: 549
★★★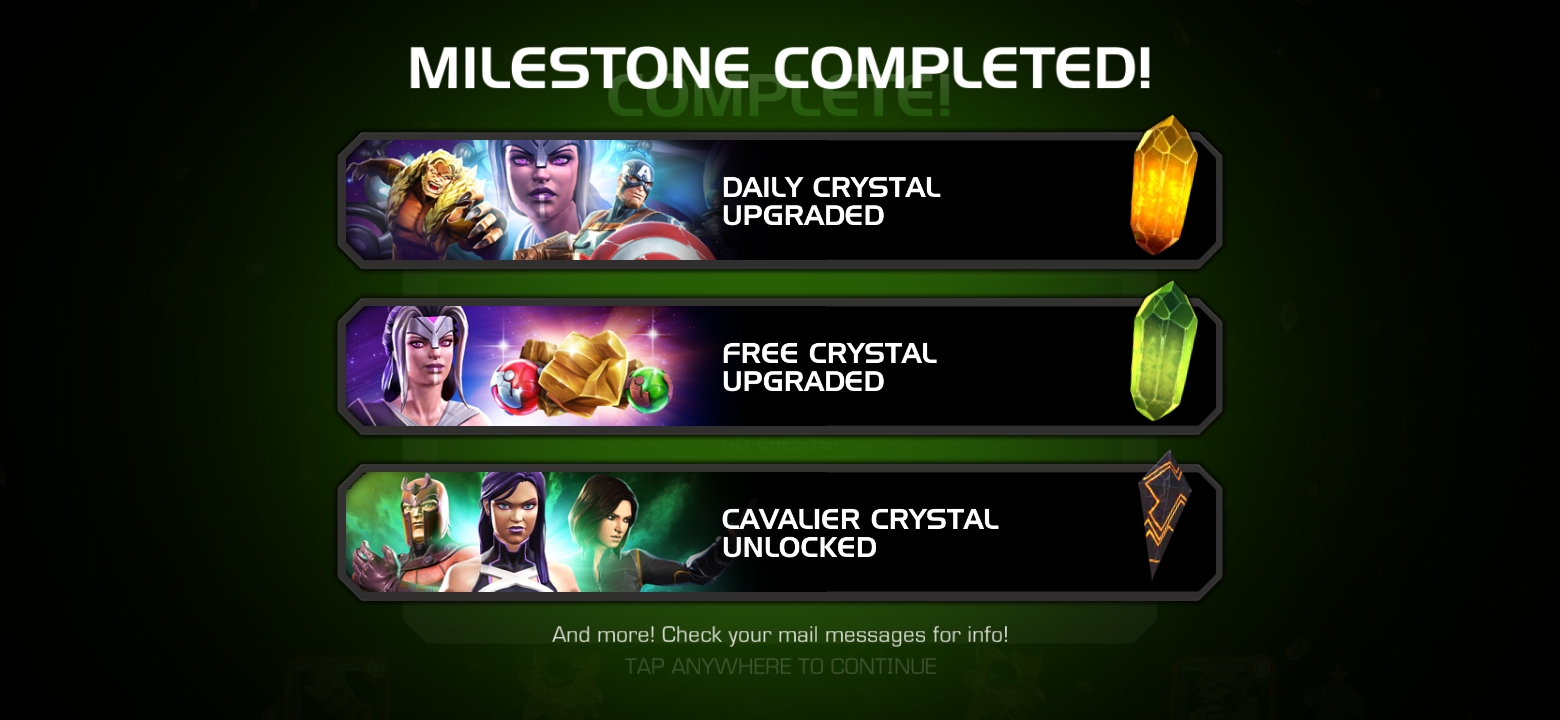 About half a year of waiting for a crossbones counter, finally pulled iceman and ranked him up instantly, and ran through 6.1
Main champs I used to run through it: Voodoo, Starky, Stealth, Archangel, Hyperion, Electro (saved me a ton vs 6.1.2 EMP ultron), Iceman.
1500ish units spent in total. Most of it was in the first 2 quests though, about 800 spent on sabertooth, biohazard sentinel and Ultron. Took out crossbones in 3 fights, 200ish units on 6.1.6 sentinel with hype. Overall was a lot easier than I expected it to be, after I got use to the difficulty jump most of it was a breeze.
Now on to variants.