This last month has been crazy...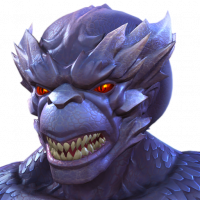 ShtickRick
Posts: 100
★
This past month has been crazy for me. After coming back to the game after almost a year off and I've been on a bit of a roll (if I do say so myself). Became cavalier, made it to chapter 3 of Variant 2 before deciding to try Variant 4 and completing it today. I'm pretty excited for what the next month holds!
Also I have a 2-3 and a 3-4 cosmic gem that I was thinking about using on my Corvus, but was wondering if I should wait for someone who might be more useful for act 6?