Game Service Interruption: The Contest is currently experiencing server latency issues resulting in some slowdowns and errors. We are working to resolve this as soon as possible. Thank you all for your patience.
Act 6.2.6 Champion boss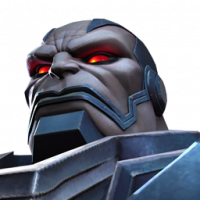 Imran
Posts: 587
★★★
Today I defeated act 6.2.5 Mordo. Now It's act 6.2.6. I thought it's already nerf but I double check and it's still same. But, I still want to do it. So, my question, if I do it now. Will I also get compensation for doing it pre nerf fight???