Quaking Boss Rush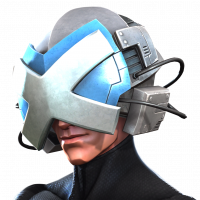 Vendemiaire
Posts: 290
★★
Hi, 'just got UC' player here a few days ago before the compensation who doesn't have any 5* options against the current boss rush. I finished the Collector with only 4*s and got all the 5* and 6* shards in the Sasquatch side quest but I still need more shards! Then I heard Quake is a viable option for this week. I only have her as a 4* and is only an arena fodder until the other day when I ranked her up. I watched DorkLesson's tutorial and practiced at the Master difficulty. Yesterday I managed to get Thing down to 40% at Epic. Now, I can solo him... but how do you guys deal with Havok?
Also, I only know how to quake and evade but not quake and parry. Is parrying necessary to learn?
I got hit at the end as my fingers got numb. Practicing lighter touch.