Game Service Interruption: The Contest is currently experiencing server latency issues resulting in some slowdowns and errors. We are working to resolve this as soon as possible. Thank you all for your patience.
She hulk vs Red guardian help me to make decision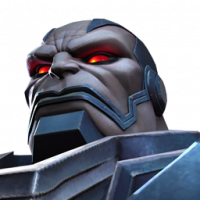 Imran
Posts: 587
★★★
Got both of them same day 5★. For now I can only focus on one science champ. I just know both good champ but confused which one more better. Help me to decide which one I should rank up first. I don't have other good 5★ science champ.
She hulk vs Red guardian help me to make decision
44 votes