Summoners, due to a technical issue, this week's series of Alliance Quests will be cancelled at 4pm PT. There will not be any Rewards for this series. The next series of Alliance Quests will start on April 18 at 12pm PT. We will be assessing the impact on Alliances and compensating accordingly, as well as returning Alliance Tickets.
Can you make the AI throw specials again?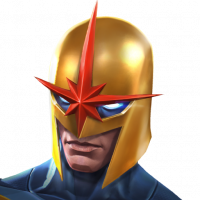 Jestuh
Posts: 112
★
Standing in AQ dexing for two minutes then having to just attack and push them s3 so you don't run out of time or lose all your buffs is very frustrating. I'm dying to things I walked through two weeks ago.

Frankly the ai and general hit timing, intercepting, and blocking is completely different this week as opposed to last week. And it's night and day different compared to when map 6 ai first hit map 5.

Some champs are even acting like they're unstoppable even though they don't have a buff. I died to a Corvus when he dashed at me, I intercepted, our mediums went through each other with no effect, then he started a combo on me.

The game is going bananas right now.