**KNOWN ISSUE**
Currently, Alliance Prestige (as it concerns Alliance Quests) is not taking Relic Prestige into account. If possible, we are working to address this for the next round of Alliance Quests but will have more information for you when it is available.
You just couldn't help yourselves, could you Kabam?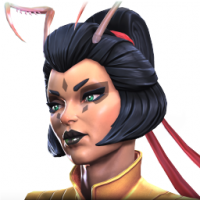 Drizzits
Posts: 157
★
So you went and took the Magiks out of 5.3 because they were "fun and interactive", and instead put a suped up Dormammu on each map. Then you put an Iceman on a choke point where every path has to go through.
I get that you guys can't just not use champs, but at least do like you did with the dorms and put them on a single path.
Gripe over. Sorry. >_>
This discussion has been closed.