Game Service Interruption: The Contest is currently experiencing server latency issues resulting in some slowdowns and errors. We are working to resolve this as soon as possible. Thank you all for your patience.
Removal of the tag from champion description is bad idea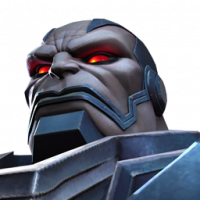 Imran
Posts: 587
★★★
I wanted to know what kind of champion tag apocalypse will have. Now, I can't see what tag he has. To see his tag, now I need to go individual tag filter and click click click. Now it becomes very lengthy process to find my desired champion tag. Sorry for my bad English. I hope everyone understand what I want to say.