Addressing Mutant Treasure Island Exploitable Bug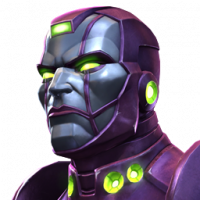 MCOC Team
Posts: 398
Administrator∙Moderator ›
Summoners,
Yesterday, when the Mutant Treasure Island quest went live, an exploitable bug was discovered that allowed players to re-run a single path for unlimited rewards. While we understand that this issue was caused by a bug on our end, this exploit allowed users to farm some very valuable rewards that would give an unfair advantage over other players, and we cannot leave it without taking action.
Over the coming days, we will be removing the extra rewards earned from multiple runs. Your original run's reward will remain.
For more egregious and obvious abuse of the exploit, we will be issuing temporary account suspensions.
The exploitation of a Bug in-game is against our terms of service and can result in actions taken against your account.
We are also continuing to work to restore the functionality of the Mutant Treasure Island quest for all to enjoy again as soon as possible.
This discussion has been closed.