Quake players who is your Achilles heel?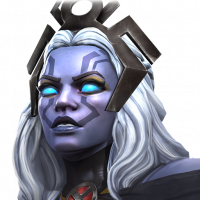 Unio77
Posts: 1,827
★★★★★
3) This has got to be nightcrawler. All the flashes when he dashes back really messes up my game and makes me blink much more than usual.

2) Taking the number 2 spot has got to be Drax. When ever Drax throws his medium attack and I'm against the wall it creates this weird thing afterwards where Drax gets pushed back but is still in striking distance. It just messes up my flow and always gets me clipped.

1) The number one spot goes to myself. It seems that the saying "you are your own enemy" is true. One instance for this is when a fight is long and I out of boredom look at the opponents health for too long, next thing is I'm combo'ed into oblivion

Now I would really want to hear what your weaknesses are when playing quake, wether it's a certain champ or something you do!