Summoners,

The Contest will be down for an unplanned emergency maintenance today at 4:00 PM PDT (11:00 PM UTC). This Maintenance may take as long as 2 hours.

We apologize for the inconvenience. This maintenance is necessary to avoid future disruptions.
Sorc Supreme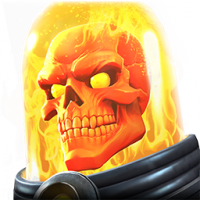 Astounds
Posts: 135
★
So I pulled her from a featured a bit ago and never gave her much thought as a rank up only because I had multiple other priorities, but after maxing out those other priorities I came back to Sorc Supreme and have been trying to figure out what to do. Ive seen battles on here about if she's better than Claire ect ect. So just trying to get some input on what to do with her and more importantly how on earth to play her. Been reading up on her a bit to understand her kit a bit more but would very, very gladly accept any and all help with a proper rotation. Like is it best to sp3 first to get the permanent rune then drop sp2? I know it will vary fight to fight which is fine but just trying to figure it all out. Oh and I do have a gem for her and some stones so im not sure if she needs her Sig ability or levels ect. Thanks in advance!