BWCV bug - maybe?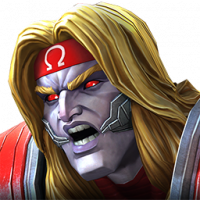 Hazzalec1
Posts: 188
★
So I'm against the boss rush Claire Voyant, and I may have discovered a bug.

There is a node that gives her a clairvoyance charge every 3 seconds. The node itself is not the issue. The issue is the interaction of clairevoyance charges. Her abilities state: 'each time she or her opponent is immune to any effect, or an immunity purifies a preexisting effect, she gains 1 charge and 4% max power'
This line states that only if there is an immunity/purification that she gains charges and power.
However, whenever she gains the clairvoyance charge from the node, she is also gaining power. I've read her abilities and the node and it seems like she's just gaining power whenever a charge is gained, instead of when an immunity or purification triggers.

I can send screenshots or other if needed.