A shout out to Ghost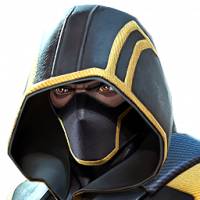 Sw0rdMaster
Posts: 858
★★★
Awhile back I pulled a 5* Ghost, followed by a 6* Ghost and then ended up duping both.
I think Kabam was trying to tell me something, so I started the journey to learn her play style.
Now I'm not skilled Ghost player and I still can't phase recoil, but she has been amazing for all 3 Show Up fights. Besides from tanking 1 SP3 from SS, she didn't get a single hit and easily handled CMM unblockable SP.