Offence mastery build - full suicides or 1 point in assassins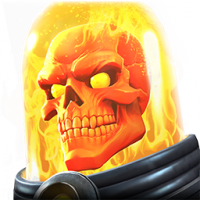 Moosetiptronic
Posts: 651
★★★
Hi all,

Suicides build. I've a number of suicide friendly champs, so I'm committed. Just waiting to item use and then unlocking the last double edge level and one more level of coagulate for my 2 spare mastery points I'm holding.

I run full willpower and also 4 in MD.

So question... I originally had one in each of despair, deep wounds and assassin before going full suicides and for some reason I kept one on despair.

Does despair have any value in an age of heal block and reversal champs or should I drop it? Or instead of unlocking the last level is double edge, should I drop one in each of DW And assassins.

Almost convinced that despair is worthless...
Post edited by Kabam Porthos on