Agent Venom Spotlight Missing?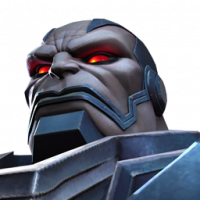 TrapKill66
Posts: 96
★
Greetings,
So, as the title indicates, I cannot find the official Spotlight webpage for Agent Venom here on the Kabam website nor via a Google search.
I have him duped 4*. I think he's pretty cool. Gonna use him as a Truestrike champ.
I wanna read the Spotlight and see what the devs have to say about him. I'm aware of the fandom page (which is a good resource), but want the official Kabam page as I reckon it will be most up to date.
Maybe I'm just a bit useless, but really it's just typing stuff into search engines.
So, if anyone can provide a link, to the Kabam Agent Venom Spotlight webpage, or some info as to why it's not available, I'd be most appreciative.
Thanks y'all