What if Kabam removed the "Help" function altogether???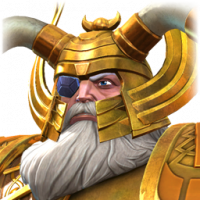 Realm_Of_Rah
Posts: 430
★★★
The help function has been in the game for over 4 and a half years I think. The process of going out of your way to press the help button and individually tap the medic badge on each char in the arena are both extremely tedious. Instead of the help feature Kabam grants everyone 5 miniature energy refills (25 energy in total) and 1000 Loyalty which can be claimed daily in the calendar so long as you're participating in an alliance. On top of that alongside the upcoming arena changes, recharge time for 5* is decreased to 5 1/2 hrs, 10 hrs for a 6* champion.

This change kills Server Traffic which is better for the game and its players. Everyone's happy!

Thoughts?