Summoners, we recently encountered an issue with the Alliance Quest Setup Phase Starting Timer that may cause the Setup Phase Starting Timer to display erroneous information, though we are working on a fix for it as quickly as possible. Additionally, if the Setup Phase does not let you plan your days in advance, you will be able to once the Event officially begins on the Alliance Quest Start date.

For clarity, the next Alliance Quest Enlistment Phase will begin on December 5 at 20:00 UTC, regardless of what the in-game timers display.

The next Alliance Quest Start will be on December 6 at 20:00 UTC. This is when Summoners should be able to enter each Map.

Thank you for your patience and understanding as we work to resolve this issue.
My Silver Surfer Buff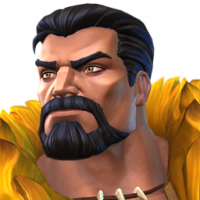 Dynasty
Posts: 30
★
My issues with Silver Surfer is lacking in utility and his damage doesn't compensate for that. So I'm going to try my best to fix both. Also this is a tune up to what is already in his kit.

He now takes no damage from Coldsnap, Incinerate, Shock, and Nova Flame effects.

The Armor Breaks from the Power Cosmic Buff reduces the armor rating by 1500 for 16 seconds. No stack limit. Still places 3 Armor Breaks.

The Phase Buff from the heavy attack now lasts for 1.5 seconds.

The Vigilance Buff from the special one now lasts 24 seconds.

He now can bypass Auto Block if he has at least 4 unique buffs.

Also the Herald of Galactus synergy can be activated multiple times per fight. Instead of 25% health its now 5%. Duration increased to 10 seconds with a 60 second cooldown.

Everything else in Silver Surfer's abilities would remain the same.

This would increases his damage a lot and has more utility. The utility he already has can now be viable. On top of that energy resistance will not be a huge problem considering most of his damage is now from Armor Breaks. Still has his weaknesses but a lot better than he is right now.