Arena Update with no update to milestones rewards?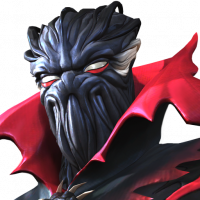 MageWizard
Posts: 131
★★
I mean, don't get me wrong, I agree the units and BC are more than enough (maybe a small bump to BC tho?), but I think it's about time we get better shards than PHC one, at least make it progressive?
maybe one rank down to your current title?
uncollected > double the current amount of PHC shards
Cavalier > Grandmaster crystal shards
Thronbreaker > Cavalier crystal shards

what do you guys think?